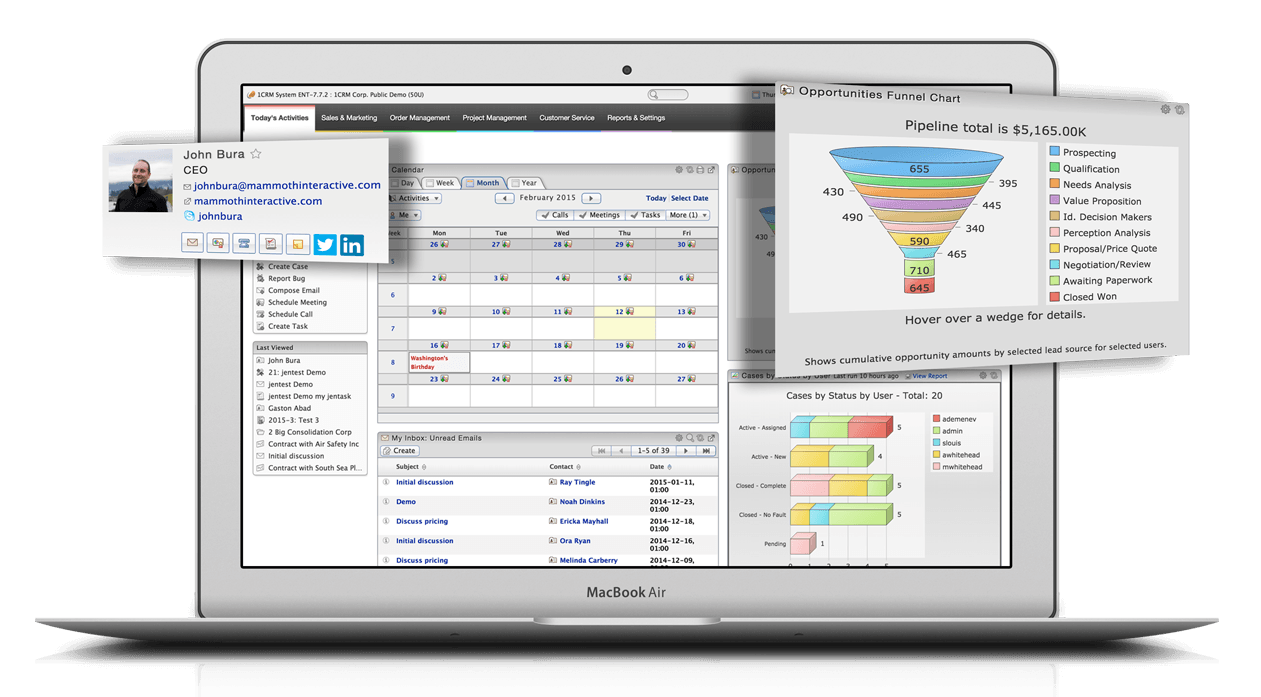 1CRM PROFESSIONAL EDITION
MANAGE YOUR BUSINESS LIKE A PRO
Collaborate effectively while working remotely with 1CRM Professional Edition. With unlimited users & storage capacity, everyone in your business will have instant access to the same information – from anywhere.

A complete CRM solution, this edition features sales & marketing automation, project & order management, and personalized customer care.

DISCOVER ALL THE FEATURES
1CRM Professional Edition is the secret weapon your business needs. An all-in-one CRM solution that enables you to increase your sales & productivity by working smarter – not harder. Empower your team with access to the data they need to collaborate and work effectively.
WHAT MAKES 1CRM PROFESSIONAL UNIQUE?
1CRM Professional Edition is an ideal step-up from 1CRM Startup+ Edition. It features unlimited users, leads, contacts, accounts and targets, so that your CRM can grow with your business. It also includes the REST API Service and access to the 1CRM Mobile iPhone App. Lastly, users can gain access to the latest features, and receive any assistance they may need with the included Support & Updates service.