CRM DEFINITIONS AND GLOSSARY
Demystifying your CRM
It's easy to understand CRM terminology when you work with it every day, but many clients are new to CRM systems and would like a bit more of an introduction.
We've created this CRM Definition Guide and Glossary to help you understand all the features (and jargon) associated with your new CRM system, and how they relate to your business processes.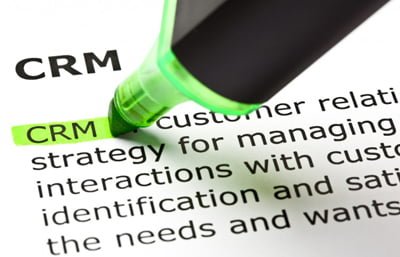 Customer Relationship Management (CRM)
+
CRM
systems help businesses attract, retain, and delight customers through a combination of people, process, and technology. Ultimately, CRM is a business strategy aimed at understanding, anticipating and responding to a prospect or customer's needs.
Learn More
On-premise CRM is a conventional software – what we're all used to. It involves installing software on your own servers in your computer room and using your own IT staff to manage it. There is no limitation in data storage.
Cloud CRM or SaaS is hosted by a CRM vendor and stores the company's data online. It provides the software as a service because the client doesn't need to install or maintain anything, they are simply provided with a link to begin using the service.
Social CRM is a strategy that focuses on the interaction, engagement and transaction with customers via social media channels.
Open source CRM
gives organizations control over their CRM solution, to further develop the CRM software to best meet its own business goals. At 1CRM Corp. we are committed to
1CRM 
being an open product. What does that mean? All our customers get the source code to 1CRM. This means you can make any changes you like to the system, and do not need to pay for expensive customization services from a restricted set of suppliers.
1CRM is not a pure open source solution, as you will not be allowed to modify the source code of 1CRM and then sell it without license. 1CRM is often called an open source CRM system with the addition of commercial open source, because it excludes the files on which the license and user management of the CRM system is implemented. 
Learn More
SMB
is an abbreviation of 
small and midsize business
and
SME
is an abbreviation of
small and midsize enterprise.
SMB tends to be used more in the US, while SME is more common in Europe. Here at 1CRM, we will use the term
SMB
.
Small businesses are usually defined as organizations with fewer than 100 employees; midsize enterprises are those organizations with 100 to 999 employees.
The second most popular attribute used to define the SMB market is annual revenue: small business is usually defined as organizations with less than $50 million in annual revenue; midsize enterprise is defined as organizations that make more than $50 million, but less than $1 billion in annual revenue.

SMBs
have different requirements and face different challenges than large enterprises, so it's only natural that they wouldn't use the same software as a large enterprise to manage their business.
1CRM specializes in CRM solutions for
SMBs
. 
From sales and marketing to order management, 1CRM strives to meet 100% of your CRM requirements within just one affordable online application. Learn More »
Professional Services Automation (PSA)
+
Professional Services Automation (PSA) 
software is designed to help professionals and service-oriented companies track time and expenses, manage projects and schedule resources
.
1CRM is a cost effective and complete
PSA
 solution, providing resource management, project management, timesheets, expense reports, workforce collaboration, project billing and revenue tracking. 
Learn More »
SALES & MARKETING
Targets (also often known as Prospects) are often names you have purchased on a list, or receive regularly from an industry partner. Once the Target's contact information has been confirmed and some interest in what you have to offer has been established, they are usually converted to Leads.
Leads are the potential prospects or customers who are interested in your product or company. They are unqualified contacts or sales opportunities in your business. They are the raw details gathered about individuals or representatives of organizations collected from trade shows, seminars, advertisements and other marketing campaigns. A lead goes through the follow-up process by sales reps and when qualified, they're converted into a contact and an account within 1CRM.
Contacts are the people in an organization with whom your company communicates with in pursuit of business opportunities. Some of these contacts may belong to different departments in a company or multiple contacts of the same company. CRM contacts are typically converted from qualified leads, imported from an existing list or added individually.
Accounts are the companies or departments within a company with which you have business dealings. In 1CRM, single or multiple contacts can be associated to an account. In a typical B2B scenario (one business selling products or services to another business) accounts play a major role in keeping track of the important company information.
Clicking on a button or link that allows you to convert a qualified lead into an account, contact, and, optionally, an opportunity. Information from the lead fields is transferred into the appropriate account, contact, and opportunity fields.
Forecasts are the factual insights needed for making smart business decisions and anticipating future sales. Within 1CRM, your forecasts are automatically generated in the form of charts and textual information to provide you with a personalized view of your real time business for tracking and fine-tuning the sales process in your organization.
A CRM campaign is a targeted email marketing campaign designed to increase sales & interest. They could be newsletters, a follow-up emails, or special promotions. 1CRM provides a platform to create, organize and record the overall cost for marketing campaigns.
A Target List is a handy 1CRM feature that enables you to send out targeted Marketing Campaigns by selecting contacts, leads, or targets to be a part of separate lists. 
ORDER MANAGEMENT
An Opportunity is a contact or an account which has been qualified. This person has entered into your buying cycle and is committed to working with you. You have already contacted, called or met him and know their needs or requirements. When a contact/account shows interest in your business, you can create an opportunity that represents a potential sale. You can then easily track your various opportunities according to their sales stage through generated charts.
Quotes are agreements between customers and vendors to deliver the requested product within the specified time at the agreed price. A quote can be converted into a Sales Order or Invoice with a single click. Templates can also be created based on the quote details and can be sent to the customer.
Invoices are bills issued by the vendor to the customers along with the goods or services with the purpose of receiving payments. If a quote is created from an opportunity or quote, 1CRM will use the products associated with them as the basis for the draft.
A Sales Order is the confirmation of sales generated after the customer sends a purchase order based on your quotes. Using 1CRM, a quote can be converted into a Sales Order with a single click.
A purchase order is a document sent to a supplier or vendor, authorizing shipment of a product to the customer at a specified price and terms. The creation of a purchase order creates a legally binding contract which cannot be changed without the consent of both parties.
Price Books are the agreed price for selling a product to a customer. The unit price is the price fixed by the manufacturer for the product and the list price is the sellers' price which can be quoted in the price books. Additionally, the discount ranges can be defined. Within 1CRM, you can define multiple price books, and assign a default price to each client. You can cater to a mix of retail and distribution clients, or smaller vs. larger clients, with a convenient price book for each pricing channel or level.
CUSTOMER SERVICE
Cases are the feedback received from the customers on various issues pertaining to the use of your products or services. They can be feature requests or bug reports. Once created, these cases can be assigned to the right support agent in your organization for better case resolution and customer satisfaction.
A software bug is an error, flaw, failure, or fault in a computer program or system that causes it to produce an incorrect or unexpected result. The 1CRM Software Bugs module helps you submit, track and fix the bugs and issues that software projects are bound to generate.
A service contract is a contract offered by a retailer for maintaining and repairing a product or service for a designated period of time. The Service Contracts module within 1CRM manages all service contracts. Each service contract can also have any number of associated sub-contracts, and each of those may have any number of supported products associated with them for support coverage.
The Knowledge Base is used to store articles which can be easily searched and accessed by the CRM users and attached to emails. You can create articles automatically from service cases, and index them with Tags. Search for them by Tags, and optionally expose them to your customers as valuable information that they can search through as well. 
Hungry for more? Check out our FAQ section for more answers to your questions about 1CRM. 
Ready to Start your 1CRM Journey?
FREE TRIAL
Ready to try out 1CRM? Let's get you started with a 30-day free trial of 1CRM Enterprise Cloud Service. No credit card required.
start free trial
EDITIONS & PRICING
1CRM features CRM solutions for all budgets. Discover which edition fits your unique business goals.
SEE PRICING
GUIDED TOUR
New to 1CRM? Schedule your complimentary guided tour and we'd be happy to show you around while answering any questions.
BOOK NOW