1CRM FEATURES
Everything You Need to Run Your Business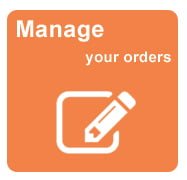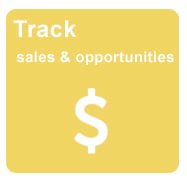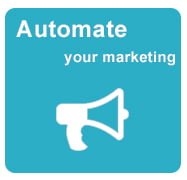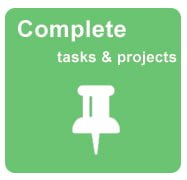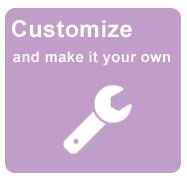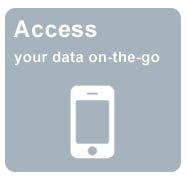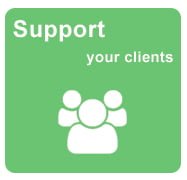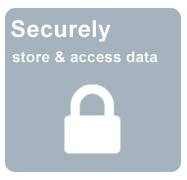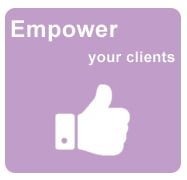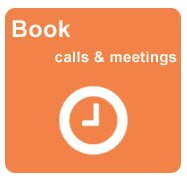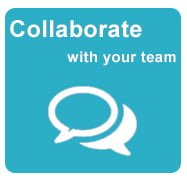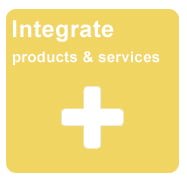 Order Management
Complete More Orders in Less Time 
PRODUCT CATALOG
Create your own product catalog to easily reference for quotes & invoices. The 1CRM Product Catalog supports both products and product assemblies or kits. You can also use this 1CRM Xtension to sync it up with your Magento store. Or use the 1CRM Self-Service Portal & eStore and sync with that!
QUOTES & INVOICES
1CRM enables you to create custom quotes & invoices on-the-spot. The system supports multiple layouts, multiple tax rates, group and line item discounts, price tuning using margin or markup, plus a quote approval workflow if required. The PDF Form Designer (Enterprise) can also be used to make custom layouts.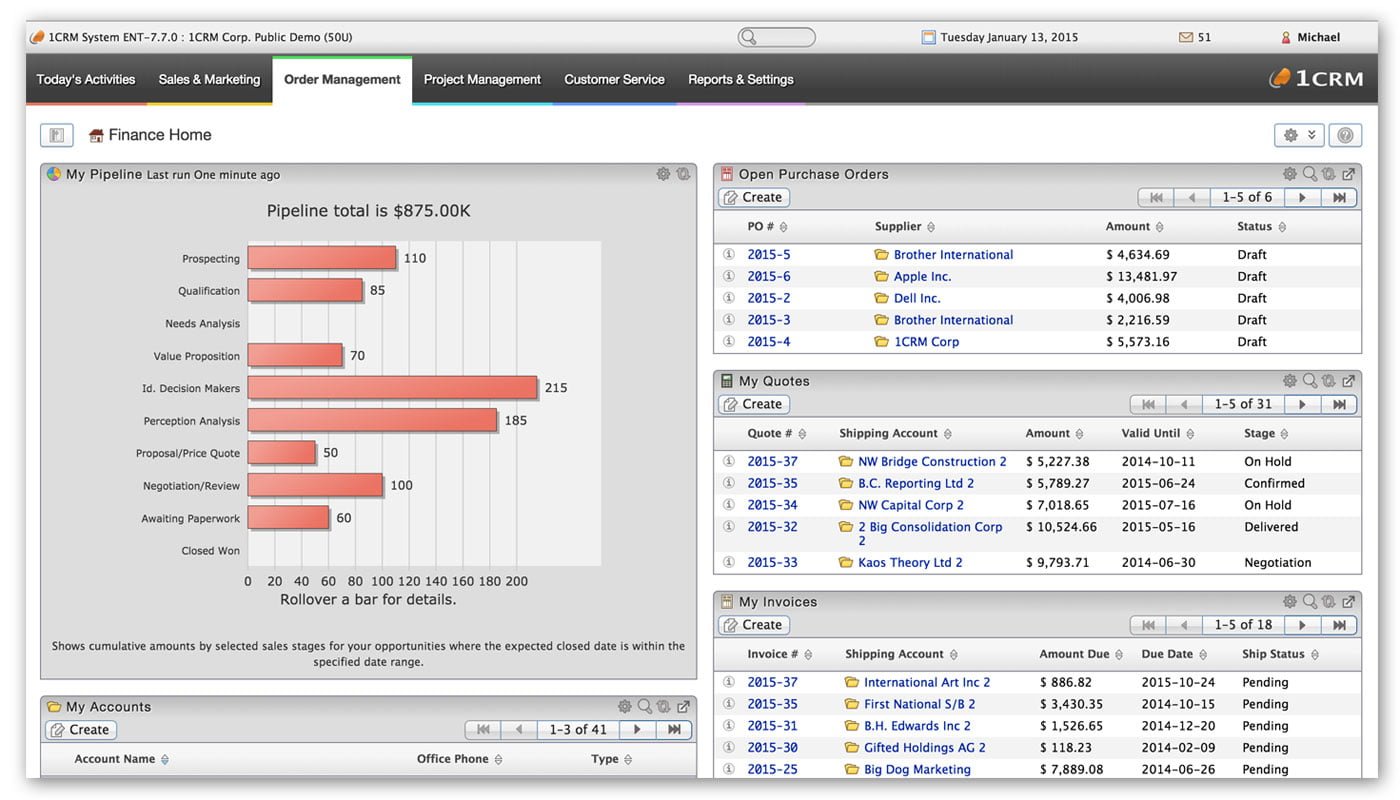 SALES & PURCHASE ORDERS
Sales Orders may be created as an intermediate step between Quotes and Invoices. Packing Slips and Order Confirmations may be produced and emailed as PDFs. Each Sales Order may be used to generate one or more Invoices. Purchase Orders may be created from Sales Orders and automatically emailed to suppliers. The Purchase Orders list view highlights any overdue items, and an Open Purchase Orders Report lets you track all outstanding POs.
PRICE BOOKS
Define multiple price books, and assign a default price to each client. Now you can cater to a mix of retail and distribution clients, or smaller vs. larger clients, with a convenient price book for each pricing channel or level.
Ready to Start your 1CRM Journey?
FREE TRIAL
Ready to try out 1CRM? Let's get you started with a 30-day free trial of 1CRM Enterprise Cloud Service. No credit card required.
Start Free Trial
EDITIONS & PRICING
1CRM features CRM solutions for all budgets. Discover which edition fits your unique business goals.
SEE PRICING
GUIDED TOUR
New to 1CRM? Schedule your complimentary guided tour and we'd be happy to show you around while answering any questions.
BOOK NOW